Founded by Kevin SOLER in 2012, Virteem virtualizes 360° places for all sectors of activity (Schools, Industries, Cities, HR, etc.). The company realizes metaverse, virtual tours, virtual reality solutions to serve the ambitions of our customers.
In all we do, Virteem exploits the power of virtual reality technologies because we believe in a more innovative way to communicate. Our mission is to gather companies to their customers and employees, by creating virtual places which allow them to better communicate, interact and exchange.
The company is a scale-up evolving in one of the most dynamic sectors of the moment ! Member of French Tech scale up club and present in Top 500 ranking of Tech companies in France, Virteem has more than a 3 figures growth for more than 2 years.
Satisfied customers
by our expertise
Agencies in France,
Switzerland, Monaco and DROMs and COMS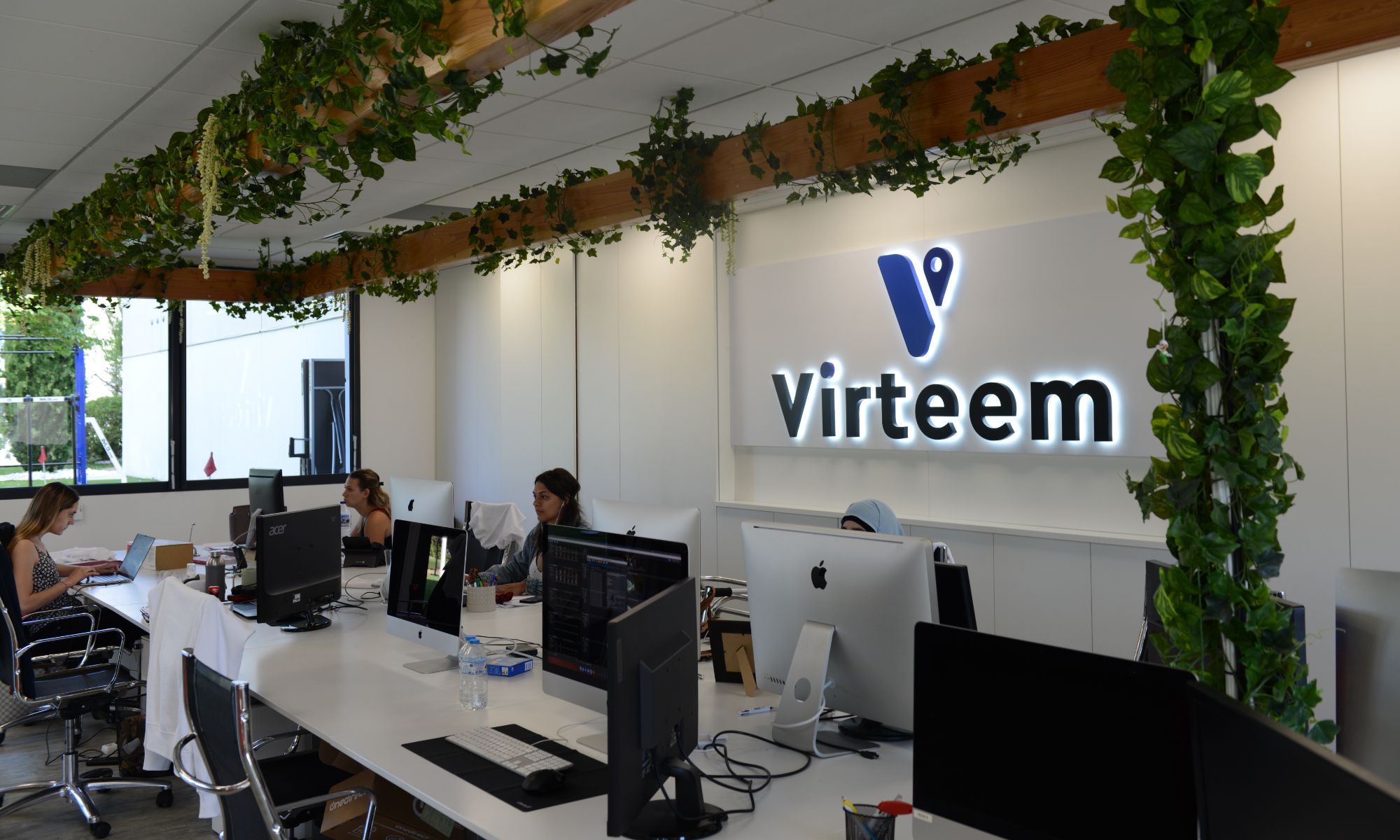 Design: in perfect harmony with your objectives, our team of experts designs the appropriate virtual project. Agency specialized in virtual technologies, we advise you and serve as a source of proposals for the success of your projects.
with the appropriate high-tech equipment, our professionals provide the technical part of the service. From shooting to editing via 3D, we offer a turnkey offer.
Analysis what is the impact of integrating virtual solutions into your strategies? We have a team of experts who are responsible for analyzing the impact of our service on your project through post-event reporting meetings. 
Personalised follow-up : did our deliveries produce the desired results? We can always continue the long-term collaboration to improve your performances.
At each stage, our team support you to take into account the uniqueness of each project in order to meet your needs. Our skills and tools have a single goal : to offer you an innovative customer experience.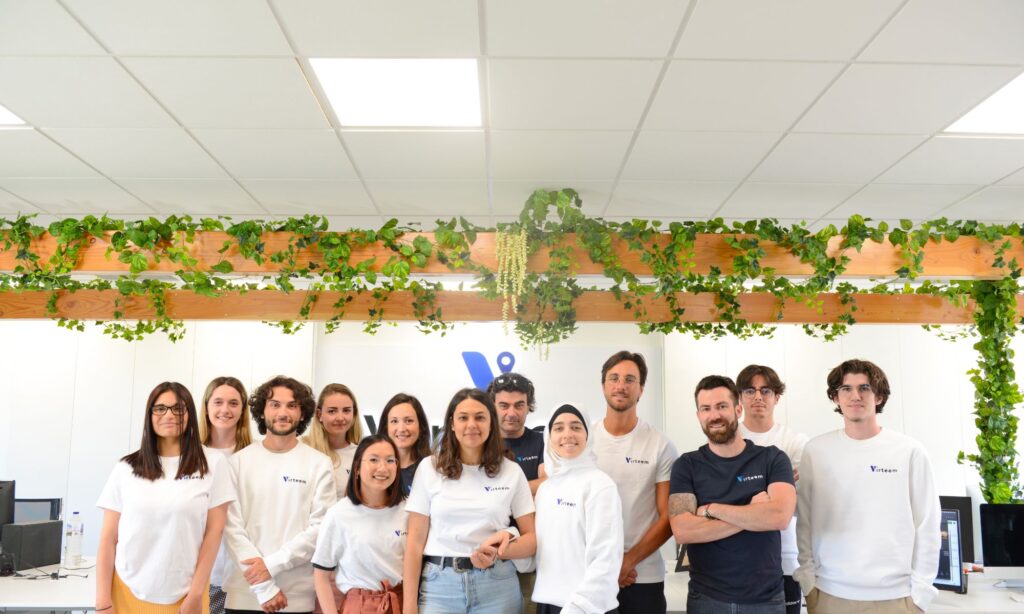 A team of metaverse experts

Virteem is mainly a team of twenty employees located in the first european technology park Sophia-Antipolis but also 60 agencies across France, Caraïbean,Suitzerland, Monaco, for a total of fifty employees.
With various recruitment the last two years, one of our major value maintain an innovative and creative workplace in order to develop a team spirit. We want to keep this start-up mind with large and modern premises fitted with a petanque court, pin-pong table, putting green, table soccer, darts and even sports bar ! 
For 10 years, Virteem invests in the research and development and has an inclusive Corporate Social Responsibility (CSR) policy.
Are you interested ? We keep in touch?
Contact us for a demo adapted to your needs.