Transpose your school into the virtual



Comment capter l'attention de vos futurs étudiants et
mettre en avant vos formations ?
Additional conversion rate
Bounce rate on the virtual tour
More Information Retention
Digital Open days
Virtual or hybrid Open Days: an asset for your establishment
Rassemblez et créez de l'interaction à distance grâce à la JPO virtuelle. Cette version numérique a l'avantage de pouvoir agir de manière hybride en complément de votre JPO physique. Disponible 24h/24 7j/7, les solutions virtuelles vous permettent de prolonger l'expérience utilisateur en dehors de votre campus. Optez pour la réalisation de votre JPO virtuelle en metaverse light pour donner une image de marque moderne et tournée vers l'avenir à votre établissement.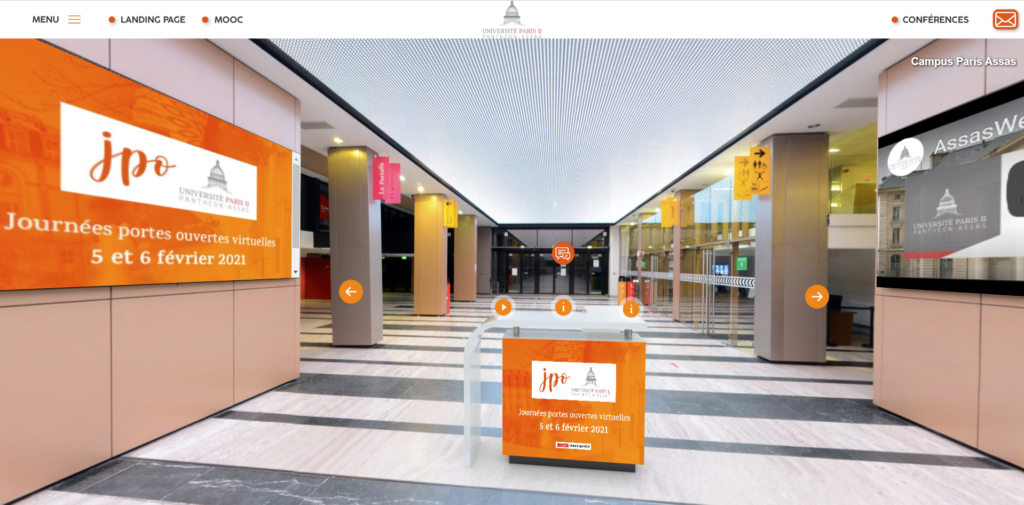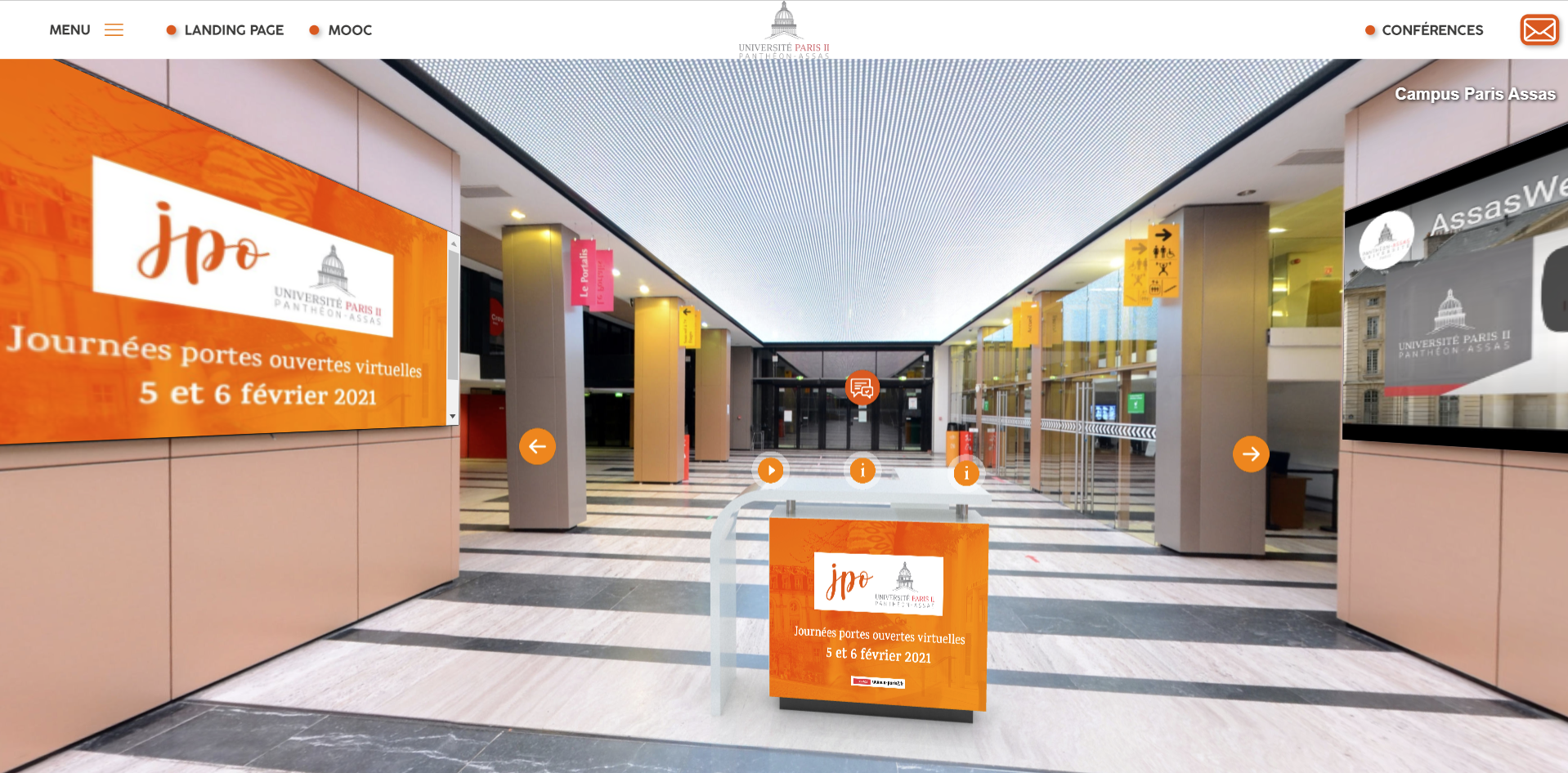 Visite virtuelle de campus dans le metaverse

Virtualization: offer a unique visitor experience



En pleine transformation numérique vers le web 3, digitaliser votre établissement est le moyen de rester compétitif. Une visite virtuelle de votre établissement, que ce soit une école, une université ou un CFA, permettra d'accroître le nombre de visiteurs et le taux d'inscriptions des étudiants sur votre site web.
Virtualization therefore makes it possible to project students onto your campus and create a bond of affect. Digitizing your establishment allows accessibility for all your visitors, no matter where they are and via any IT medium.
Opt for a virtual platform bearing the image of your school to give your visitors a unique immersive experience in a virtual universe. 
Choose a virtual solution to :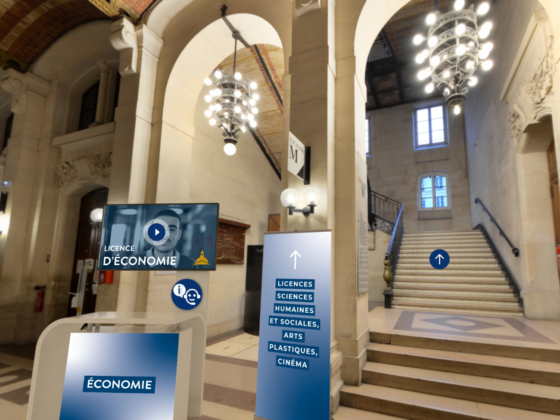 Back-office
A sustainable solution managed independently
Au-delà d'une visite virtuelle immersive, Virteem offre une réelle prise en main de la plateforme. Vous pouvez ajouter des contenus interactifs et immersifs avec la possibilité de les changer. Grâce à un back-office modifiable, la solution est durable et vous permet d'avoir un retour sur investissement rapide et continu. Afin d'avoir un retour de vos actions marketing et analyser l'audience de votre visite virtuelle de votre établissement, Virteem réalise du tracking et analyse les datas pour améliorer votre trafic sur le web.
De nombreuses fonctionnalités dans le web 3

Are you interested ? We keep in touch?
Contact us for a demo adapted to your needs.