Virteem, expert company in metaverses

Bring your prospects and employees in a metaverse that suits you best.
How to begin in metaverses as a business?

Do you want to begin in web 3.0 and succeed your transition to digital technology ? There are plenty of possibilities to get in metaverse, linked to virtual reality, virtual tour, 3D, virtual fairs. So, as a company, invest in technologies 4.0, yes, but for who ? For what ?

When we got out of games, uses still little known in France are however plentiful and have a real added value for several business lines. Our products 3.0 expert team for companies help you to define your digital project according to your needs, to move from a simple effect of a buzz to a solution which allow a return on investment.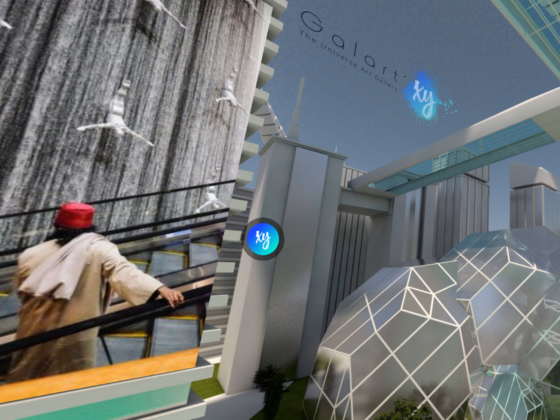 How to succeed its entry in web 3.0 ?

Technologies 3.0 radically transform your relationship to digital, both for you and your target and allow to return control of your datas. This give users a security and easy navigation. They are not based on only one technology but on immersive technologies group (metaverse, virtual tour, augmented reality, virtual reality). 
Virteem proposes you an individual support to create a digital solution based on virtual reality and shooting 360 degrees. Our ambition is to help you create your solution independently. We often talk about Meta, Sandbow or Microsoft to design metaverse but nowadays you can create your own support. By carrying out your project connected to an other platform, you reduce barriers for your users et keep control on its delivery. It also allow to end NFT or crypto often associated to existing environments. With Virteem, the realisation is completely tailor-made according to your needs.
65% of the population have a visual memory based on real environnement.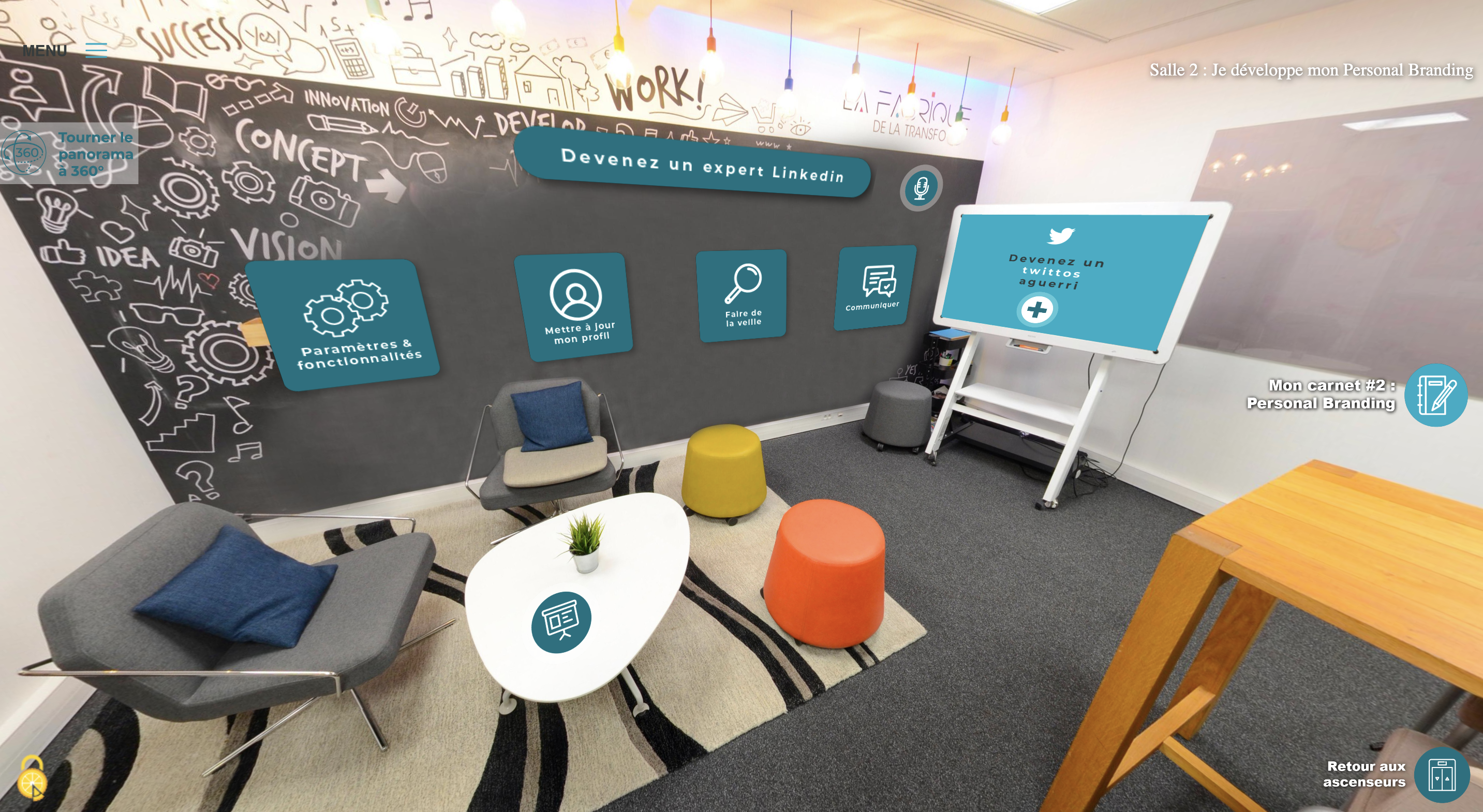 Uses for lines of business :

Virteem helps brands in the realisation of their digital actions to reach a target increasingly reached by this support.
Metaverses for human resources :
What are digital tools for human resources ?
Companies are in heart of change with a speed of innovation for new technologies and web 3.0.. To hire, manage, onboard, the challenge of human resources is to innovate through an immersive event to acquire and retain employees. The potential of interactive experiences allow to deliver universe that will engage users attention.
Collectivities in universe 3.0
Virteem supports town halls, tourist offices, departments who want, in their digital transformation with metaverse light or heavy solutions. Museum digitalization to showcase works of art or even territory virtualization to help travelers in their organization of stay, metaverse gives power to the user. Each internaute is actor of their navigation. It is a marketing tool with a strong value-added wich allow increase the visibility of a territory on internet.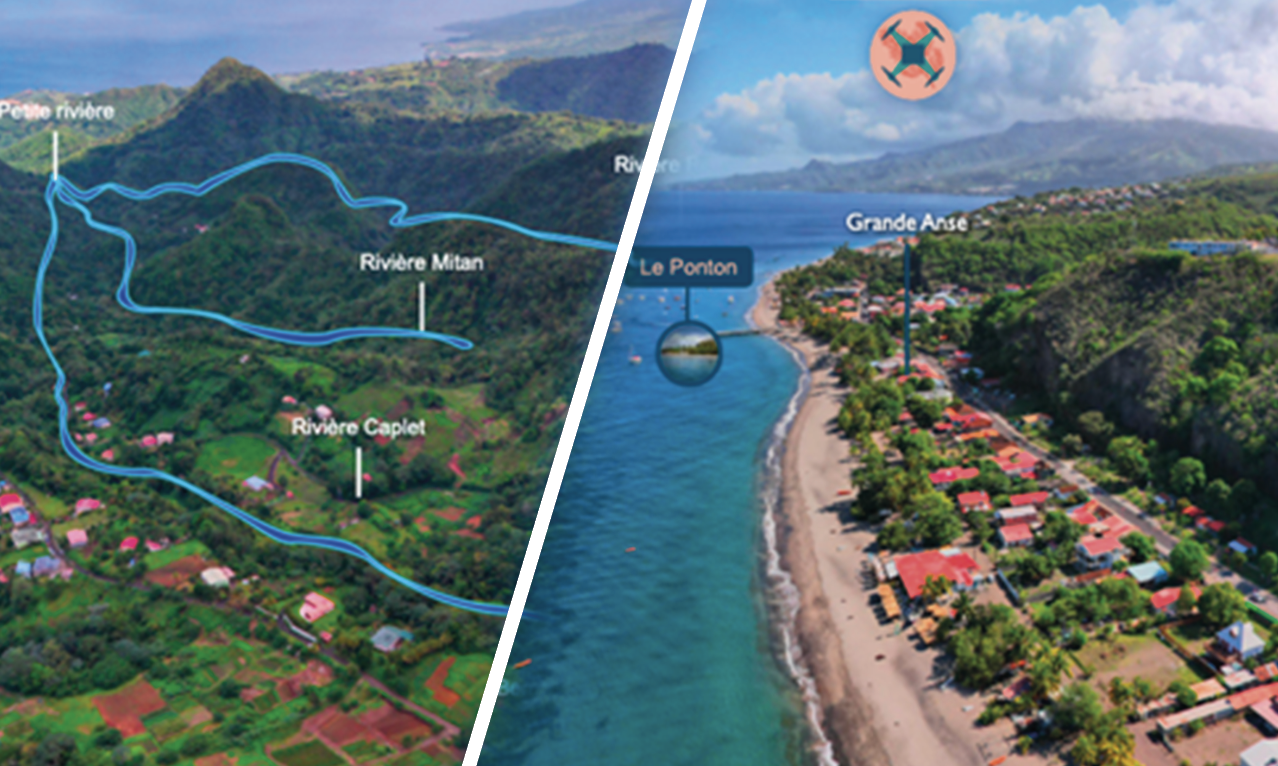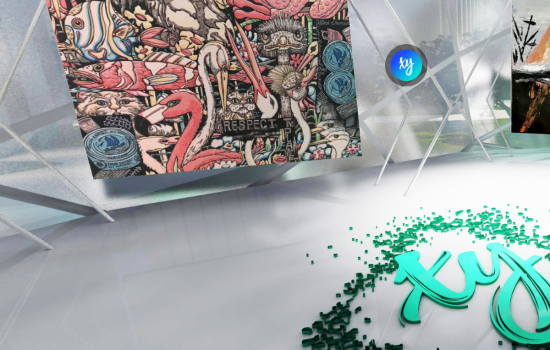 Immersive experiences for your events
For all types of fairs (provider fairs, job fair, companie signs, exhibitions, ect), immersion 360 degrees in a 3D environment, based on reality or hybrid gives the possibility to create a unique customer experience. Fast to deploy and with budgets less expensive than real events, metaverse offers possibility to facilitate the access to information and reach a wider target geographically for your company.
Expectations and needs in metaverse for BtoB

Facilitate access to information thanks to an immersive experience
Several studies gathered users opinions on their use of metaverse. Different opinions allow to showcase use reasons of metaverse for companies :
Build the world of tomorrow

With Virteem, create new online spaces rich in interactions where your prospects and employees will immerge themselves in a riched web content. 
Metaverse and all their components (virtual reality, virtual fair, ect), is a sector that destined to become an essential for the future of internet. With Virteem, real and virtual world tend to merge to offer new experiences to your customers, more immersive than ever. Virtualization is now a way to connect your audience to a higher level never achieved before, with new environments which might ensure creativity, change and collaboration. 
Immersive solutions have a lot of advantages for your company and your employees :

VR - AR - IA - 3D
With a restrictive view of metaverse, people have major projects that don't match to the target and represent big budgets. Regarding the transition to digital technology, technologies 3.0 are finding their place in society, in particular in professional field. It's essential to be accompanied to define a topic, a budget and an appropriate deadline to your activity and your products.
The principle of a profitable metaverse

A diversified experience with graphic 3D, reality (video, photographs) or and hybrid solution
A virtual reality headset is not mandatory to reach a wider target and less expert.
It's essential to fit into the CSR marketing strategy the solution (oil bath server)
Blockchain, NFT and cryptocurrencies not mandatory
It's essential to humanize your medium with photographs, live interventions or avatars to reassure web browsers.
Contents and the format of support must be adjustable to maximize lifetime and ensure a return on investment 
Platform must be independant and not connected to an existing platform to limite the loss of users
Are you interested ? We keep in touch?
Contact us for a demo adapted to your needs.