Create a virtual space for your employees

Of internal training time
More Information Retention with immersive game
SaaS back office; A lasting solution
Why Virteem
You can add immersive and interactive contents in your virtual space with the possibility to change them, according to your desired profiles. You can make call to action and information points evolve over time with a true autonomy on your immersive platform. Thanks to the autonomous and sustainable solution proposed by Virteem, you have a fast and continuous return on investment. Virteem makes stats tracking of your entire visit, which allow us to deliver statistics, like the number of users on your platform, the average time online of each user and your bounce rate.
How to attract nw talents throught an innovative virtual tool ?
Onboarding
Virtual tours, an asset for the onboarding of your employees
Virtual tours are a true asset for onboarding process of your employees. They can discover your many features et widgets throughout the visit, like call to action, chat, appointment booking and interactive contents. Hiring in remote is a way to modernize the reputation of your company, with a company focused on future. Our solutions allow to increase their motivation and their involvement, improve their corporate culture and their skills.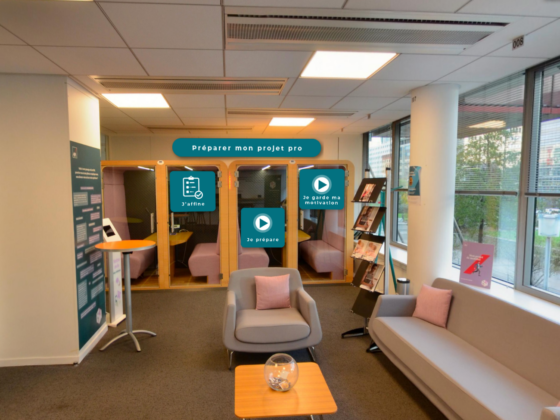 Only 2 of 10 companies are ready for the arrival of a new employee on site



Since we know that only 2 of 10 companies are ready for the arrival of a new employee on site, a virtual tour of your establishment allow to attract your news talents and to maximize profit. 
Integrated videos with a pitch of the manager of your company is a great way to humanize your virtual experience and to explicate tasks of your company. 
This 360 degrees immersion ensures an optimum accessibility since your employees can use the virtual tour from a tablet, a mobile phone or a computer and discover the experience in virtual reality. You can easily share your immersive media with url link.
Opt for an enriched virtual reality solution to :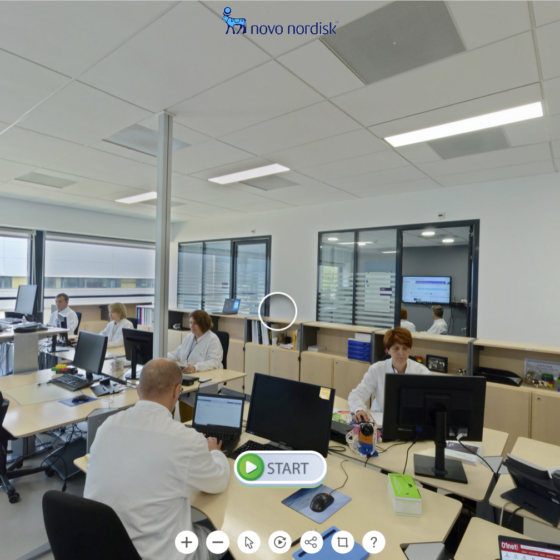 Training
Gamification, a way to ensure your onboarding process :
Integrating gamification into your onboarding or training process makes the experience more fun and increase the information retention rate. Your users are in a virtual world thanks to a 360 degrees immersion and can interact anything in the virtual environment of your company. This mechanism is a truc asset because it develops your employees' feeling of belonging and increases motivation and involvement. Virteem's innovative solutions promote more sustainable and effective learning for your employees.
Are you interested ? We keep in touch?
Contact us for a demo adapted to your needs.